Our therapy plans are personalized with your child's unique needs in mind.
All our plans are customized from a complete assessment done on your initial appointment with our therapists.
Let us know which of our therapy services is in your child's best interest.
Speech-Language Pathologists can treat a variety of communication disorders in therapy, such as articulation deficits, language delays, feeding and challenges with social pragmatics. Therapy is highly individualized and based on the needs of each child that are determined during a Speech/Language Evaluation.
Speech / Language Evaluation
Before therapy can begin, a complete evaluation will identify the specific areas of communication that are impacted. The evaluation will include a review of your child's clinical history and will utilize specific assessment tools depending on what challenges may be presented. Once the initial evaluation is completed, treatment will focus on those specific individualized areas of need for your child.
Executive Function
Executive functioning skills include those cognitive skills required to plan and achieve goals. These skills include proficiency in adaptable thinking, planning, self-monitoring, self-control, working memory, time management, and organization.
Articulation Therapy
Some children have speech that is difficult to understand. This may be due to challenges with perception or production of speech sounds. Articulation therapy addresses the specific challenges that children have in the production of speech sounds.
Developing Social Connections
Some children with autism spectrum disorders or related disabilities have difficulty with simple social engagement, sharing emotions, joint attention, understanding and/or using gestures. Developing these early communication abilities can build a firm foundation upon which to develop more sophisticated communication such as verbal communication or augmentative communication.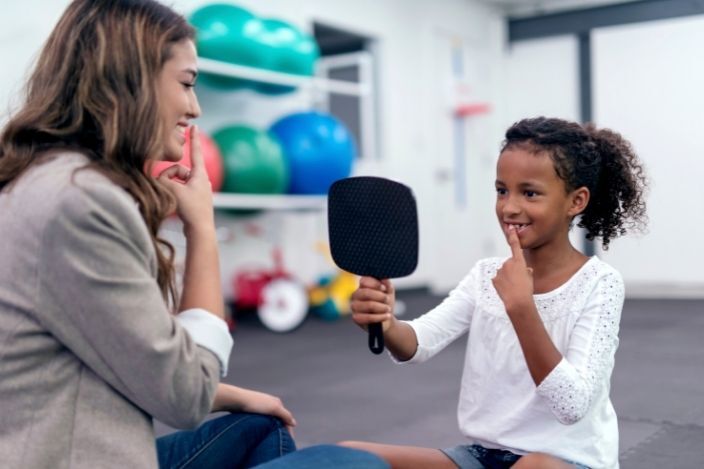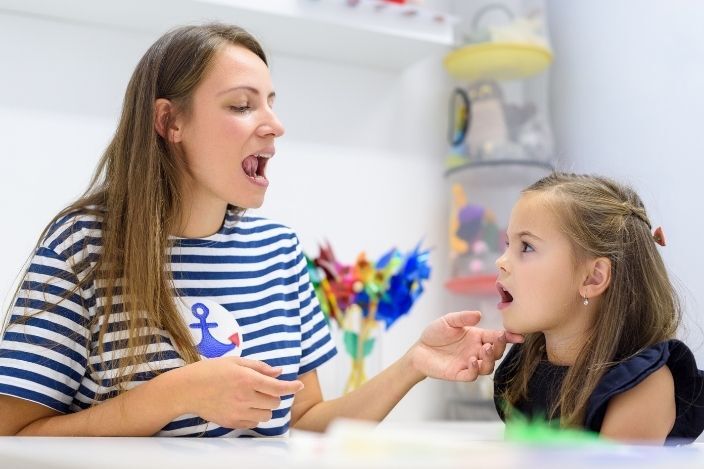 Selective Mutism
Selective mutism is a complex childhood anxiety disorder characterized by a child's inability to speak and communicate effectively in select social settings, such as school.
Reading / Phonological Awareness
Reading and writing are written language skills. Children with reading deficits/dyslexia are primarily challenges in language. When evaluating reading deficits, it is critical to assess phonological awareness skills including word awareness, segmentation (the ability to identify the sounds in a word), blending (the ability to blend sounds together to make words) and substitution (the ability to manipulate sounds within word to make new words.) Evaluation of phonological awareness skills can identify potential challenges with reading that may or may not be apparent.
Social Communication and Pragmatics
Pragmatic language refers to the usage of communication skills, including the ability think about the thoughts, emotions, or intentions of a social partner, and respond based on that information. Work on social communication and pragmatics is common for children with Autism as well as children with other communication challenges.
Early Language / Late Talkers
Some children are slower to develop their language milestones. The American Speech-Language-Hearing Association lists communication milestones here:
How Does Your Child Hear and Talk?
Identification of language delays at an early age is critical for optimal development.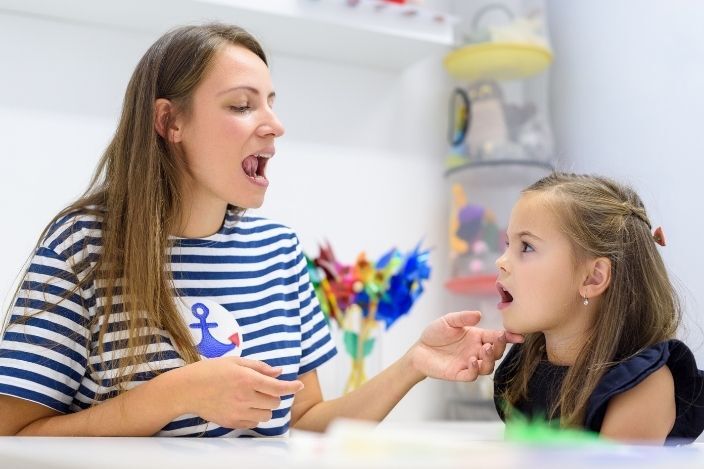 Orlando Fax Number
866-352-2210
Orlando Fax Number
866-352-2210